15 Best Freelance Jobs – Online Work From Home Jobs
In the last years more and more people started to be interested in online work from home jobs, and thanks to this, the possibilities have grown too. There are many of us, and you, who prefer going into an office, dressing up, getting ready, staying in traffic, and getting home late, but many of us rather skip all that hassle and work from home in peace. Especially us, introverts, we definitely prefer staying at home in our joggers and the maximum effort we'd have to do is to say hello to the people (if there are any) in our household, and make a coffee before we sit at the PC. Now, if you're here you're the type of person for whatever reason you have, who prefers staying in your own bubble to work, or you love traveling and you want to be able to live and work from where you please, family and many other things can trigger this decision. Right? Below we're discussing the 15 best freelance jobs from home, everything from the hardest jobs that require years of study, to the data entry work from home jobs, that are easy and fast to learn.
How to find work from home jobs?
Before we speak about the different jobs where you can work from home, there's a more important question to ask! How to find work from home jobs? This is a quite good question, and if you're only starting now, I must highlight that it's not as easy to find freelance jobs as some people say! Especially in specific fields, like photography and videography.
In many industries you need to have a portfolio, you need to have experience and knowledge, and on top of that, you must know what platforms, or places to start looking for. My first piece of advice for you, before you're digging into the freelancer lifestyle is to have enough money for a few months in advance to life, in order to jumpstart your freelancing career without breaking the bank completely.
This is not only important for the sake of living but also, because getting into freelancing and earning enough money takes time. And it can be quite stressful too, so if you're worried about finances in the meantime, that will make this pretty hard for you! The next step, depending on what you're doing is to register on the right freelancing platforms. People per Hour, Fiverr, and Upwork are some of the places that I personally used, and where now I'm hiring freelancers from.
15 Best Freelance Jobs from Home
So, when it comes to the best freelance jobs, you have to take many things into consideration. First and foremost, to decide what types of online freelance jobs could work for you, you must know what you're good at. If you're here to find online jobs for students, make sure you read through carefully, since that will be pointed out at specific jobs too! If you're looking for freelance writing jobs, you'll get some good tips here too! I posted this article a few years ago on my first website, while I was only a newbie freelancer.
Now, even though I've got 6 writers to work on my websites, I decided to personally write this article, because in two years, I went from a simple newbie freelancer to a multiple business owner. And yes, my businesses are based on freelancers, and freelance work. Also, I have tried myself in many different categories that I listed below (11 out of 15) so I've got quite a good overview of what freelancing really means. Let's dig into it!
1. Programming and Software Development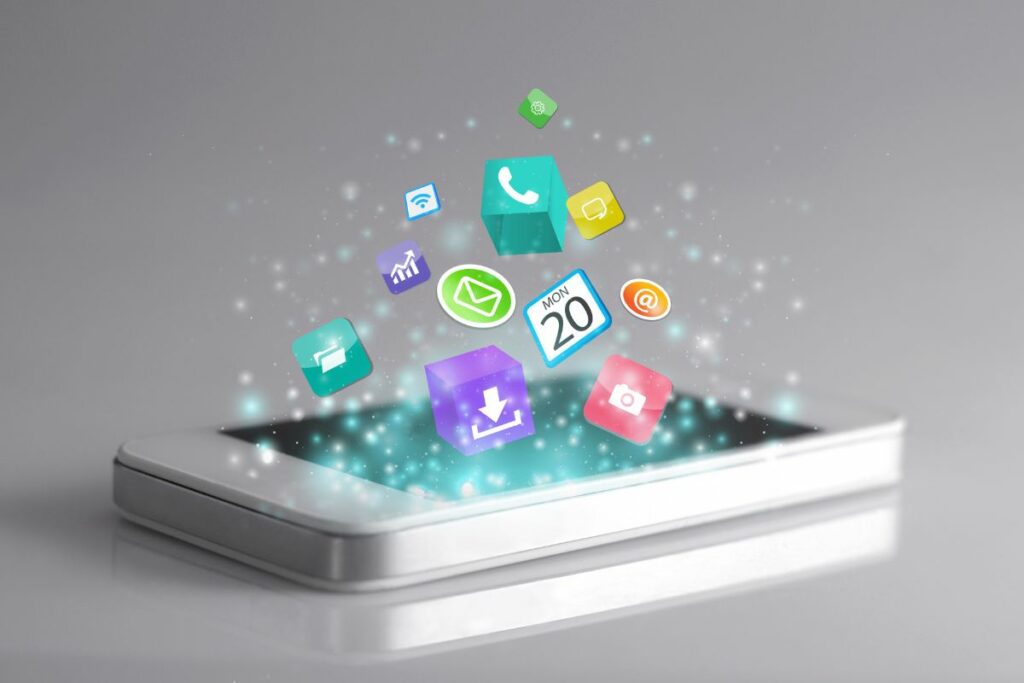 When it comes to the best freelance jobs, programming and software/app development are some of the best-paying jobs out there. These are types of online freelance jobs that can earn you quickly good money, but obviously, it requires experience and knowledge, and you have to know your worth in the industry! Many people who studied IT, tech, and app development and so to go for these jobs to work from home, but many prefer to work for companies and they could still work remotely.
This is thanks to the fact that companies understand now, that this job doesn't require office space at all costs. Better yet, if you're working remotely in this industry, you're going to earn really decent money, and you have no headaches finding freelance jobs. Still, many of us need freelance developers, and freelancer platforms are packed with job requirements on this, so if you're good at what you do, you can find easily freelance jobs too.
2. Web Design and Development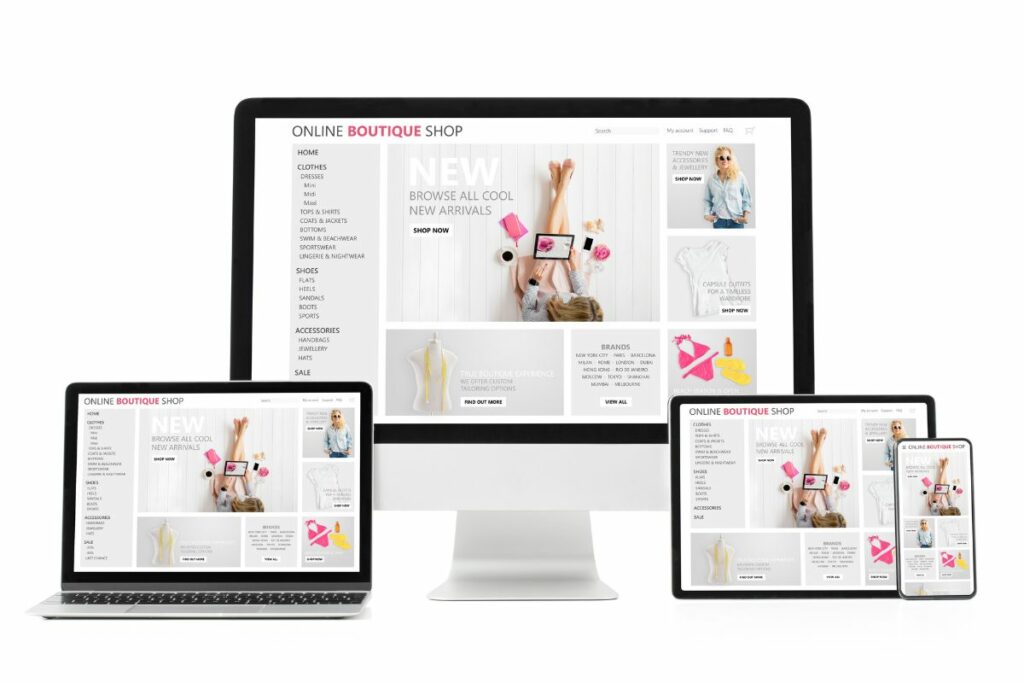 One of my favorite online jobs work from home was web design and development. Since I built my own websites on my own, I learned to use and build sites in WordPress and on Wix, so I could offer small businesses, hostels, and hotels my service to build them websites. Web design and development is one of the best work from home jobs, since more and more businesses need their own websites, and not many industries require super high-tech, uniquely designed websites.
If you learn to build and design websites on WordPress and Wix, this can be a quite good possibility for you. Especially, because building websites on these platforms don't require knowledge of coding for instance. Everything is drag-and-drop, and it's super easy to learn it. Moreover, Wix for instance is free to use and practice, so you can start there, and go from there to WordPress.
With WordPress, you'll need to get yourself a domain and hosting too in order to build your website, but still, you pay around $100 for a year on a shared hosting server + your domain, and you can keep practicing for as long as you want on that site. Earnings/website depends on many factors, but usually, they are between $500 and $20.000, depending if you can do only basic things, or you can build a completely unique website, with all the features your client is asking for.
3. Graphic Design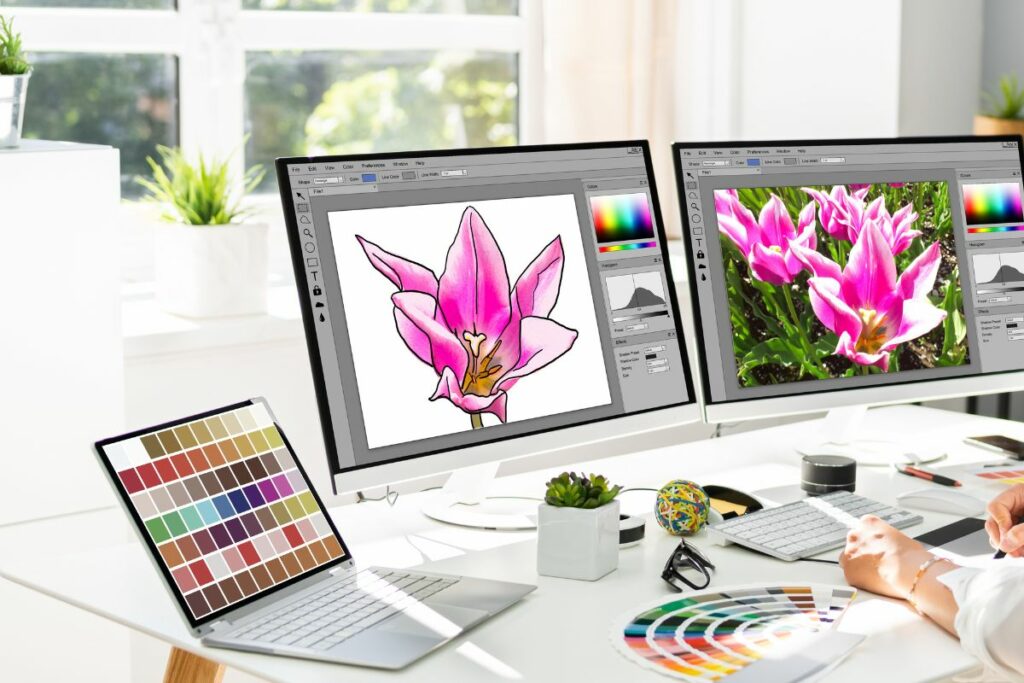 Graphic Design requires some talent, knowledge, and experience too. When it comes to this category of online work from home jobs, clients will also ask you for a portfolio, so you can't really quick-start freelance graphic design jobs if you don't have all these things. If you're studying graphic design, or you just love doing it, this is also a great option for online jobs for students.
All because it doesn't require too much time, only what you decide to take in, and it doesn't require you to have a portfolio of 100 jobs done. It's enough if you can show potential clients 2-3 of your works. Yet, obviously, sometimes you might get refused since graphic design is something that really depends on the taste of the client too. In each case, if you're interested in this industry, you'll be finding plenty of jobs on freelancing platforms from entry-level to fully qualified, expert level.
4. Freelance Writer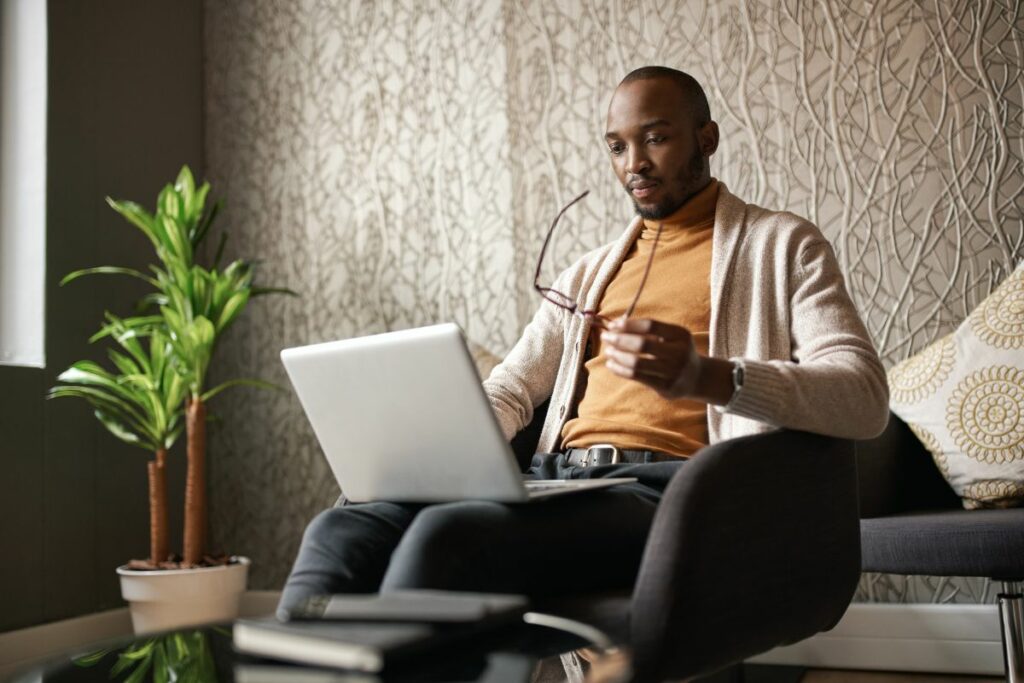 When it comes to the best freelance jobs you can start easily with, and they are actually entry level work from home jobs, then creative writing and copywriting are some of the best to look at. You can easily find freelance writing jobs on those platforms I suggested at the beginning, and it doesn't require too much knowledge in advance. Of course, you can't get the best jobs until you don't have experience, but still, it's easy to kick-start, it doesn't require much knowledge, only the ability to write.
All writers have to practice to become better, but at the beginning, you can take in some low-paying opportunities, and work yourself up from there. I've been freelance writing for a long time, and the writers on my websites are all freelancers too, who I found on People per Hour or Upwork. Freelance writing can earn you as a beginner $20-30$/ article, while once you've got enough experience, you can easily earn $150 or even more for a 2000 words article.
5. Marketing Experts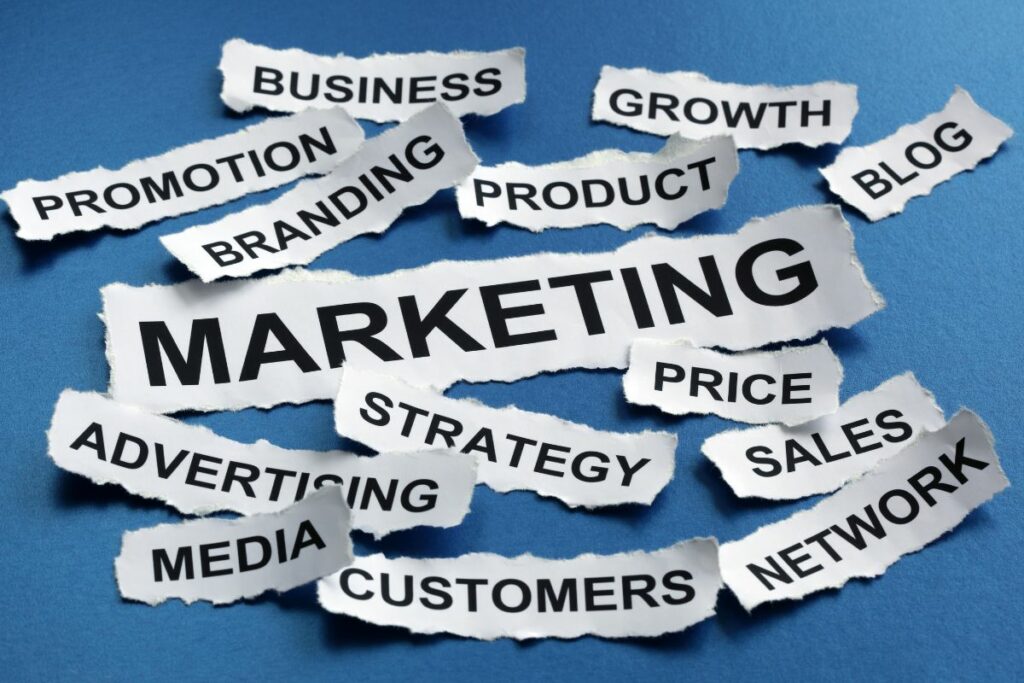 One of the best online jobs work from home is marketing for sure! When it comes to types of online freelance jobs for creatives, this one can work well for many of you. Marketing is one of those jobs to work from home that might require you to show up in person too, depending on the type of project, but most of the tasks can be easily done remotely.
Here I'm talking about proper marketing, and not its sister, digital marketing. And, in order to run a marketing service, you need to be in contact with all departments of the company you're working with. Freelance marketing however is a very popular service, and the number of marketers is growing fast. Also, here we can put the telemarketing too since that's something that many freelancers are hired for. Telemarketing is also one of the easiest jobs to work from home if you like to do something like that.
6. Social Media Manager
The social media manager is one of the most searched freelance jobs by companies, and it's also one of the easiest online work from home jobs you could do. I've been offering this service as a freelancer together with web design, and content creation to my clients. This specific service package however I didn't found online, but I targeted hotels and businesses that needed a social media manager in my area.
Social Media management is a great option for online jobs for students, as it doesn't require you to stay online all the time, and you've got a lot of tools to use and work with in order to save yourself time, while you're also delivering what your clients require from you. If you're anyway big on Social Media, this can be a great option entry level work from home jobs, and it can earn you anywhere from $100 to $500/week, or even more.
7. Photographer/Videographer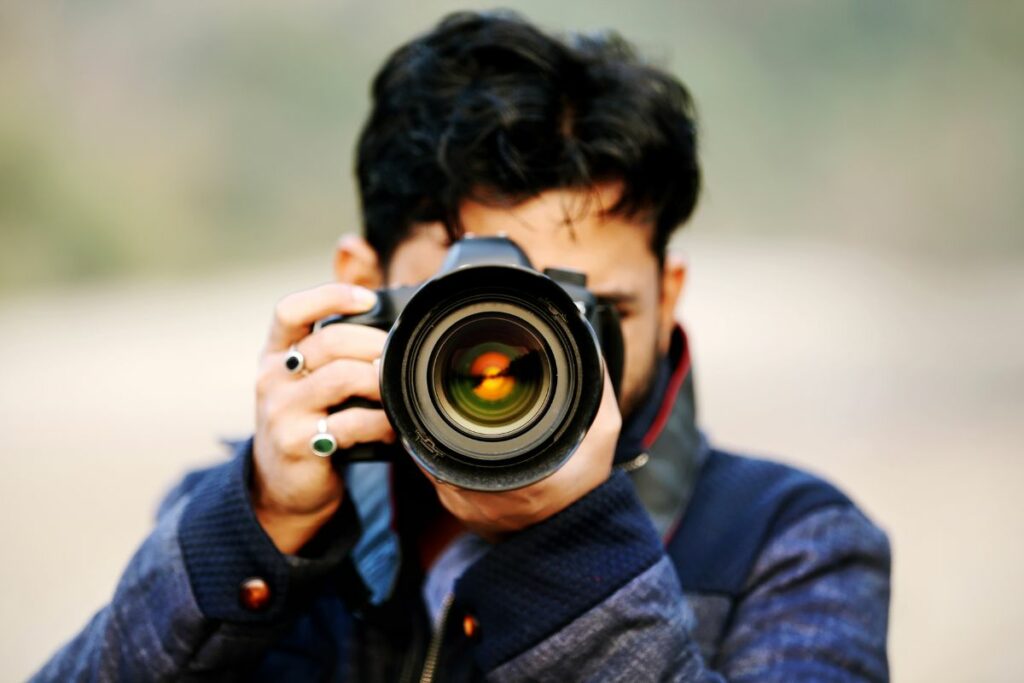 Photography and Videography can be great options for online jobs for students, but obviously, this is also one of those categories that doesn't go fully online. However, working as a freelance photographer or videographer is definitely one of the best freelance jobs for all those, who are actually good at it. You've got your freedom and time to work when and where you want. If you're talented, and you're lucky, you can get some amazing jobs and projects around the world, as well as you can choose to work only in your area.
This depends on what you're specializing in. If you're a fashion photographer and you make yourself a name, you could be earning enormous amounts of money, while you're also required to travel a lot for work. You could also specialize in travel, food, nature, portraits, or wedding photography/videography. The possibilities in this industry are endless, and there's always a need for beautiful content or catching the moments of events that are unique.
8. SEO Professional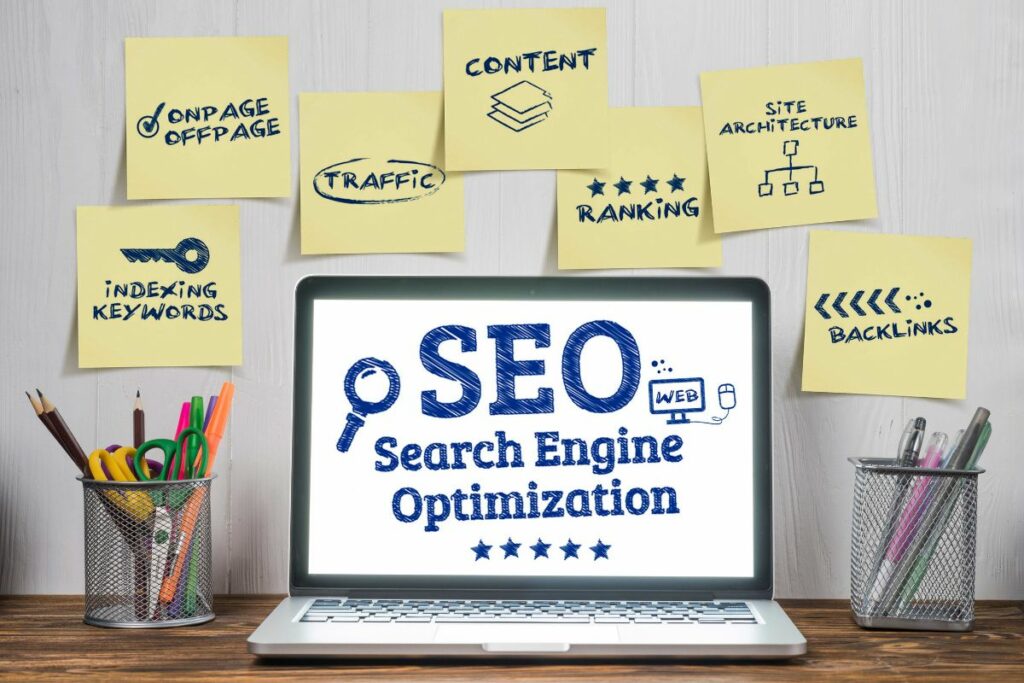 Working as an SEO expert is one of my personal favorite types of online freelance jobs since I've been doing this for over two years. SEO (search engine optimization) is one of the best work from home jobs, but it's also something that you can't learn at university, and you can't learn it without having and building your own websites, where you've got to practice it, while you also have to understand SO MUCH about search engines, in order to provide a service as such.
You can work in the SEO era if you're getting in some tasks from other freelancers that are easy and don't require special knowledge, like reviewing websites, that could be used for link building, or similar micro-tasks, but to offer it as a service, you'll have to spend years completely drained by SEO to understand it and find the all the practices that can benefit your clients. This is specifically why I love it so much, because it's continuously changing, and it gets reformed continuously. But, if you learn all the ins and outs, this is a job that can also earn you a lot of money each month!
9. Freelance Editor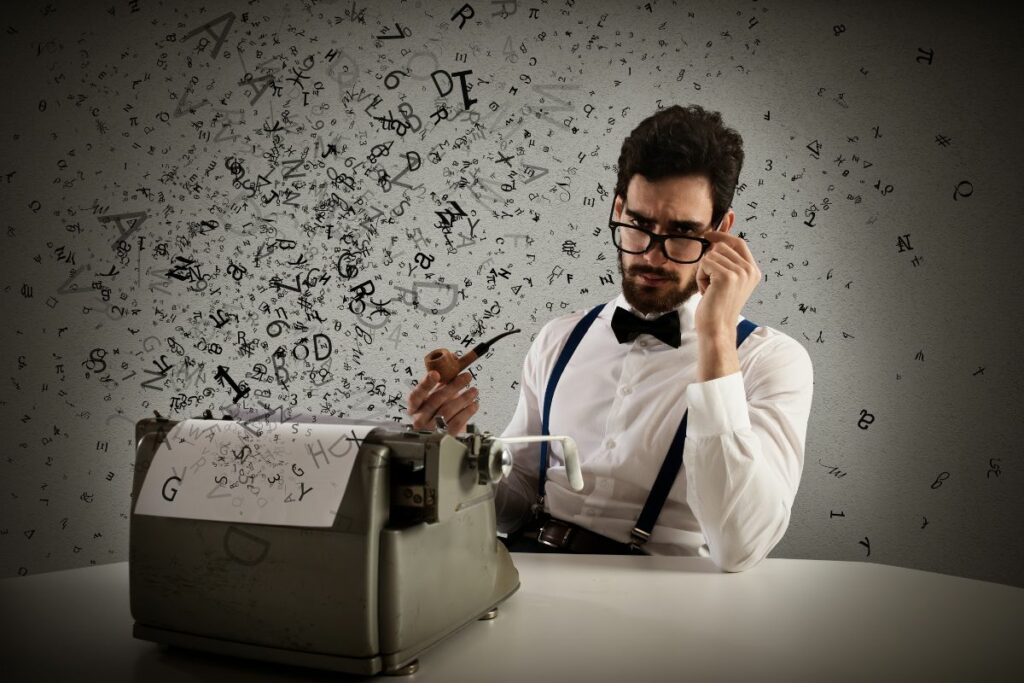 If you've been already working as a writer for a long time, one of the best online jobs to work from home is to upgrade to become an editor. Just as with writing, editing is one of those jobs to work from home that you can easily do without having to meet anyone, or call anyone. You can find these kinds of jobs on bigger websites or web projects.
The difference between this and being only a writer on a website is, that you're the one in charge of the content, you have to make sure everything is correct, accurate, and optimized. You're the one in charge of writers, and you're the one who'll be questioned if there's an issue with the articles published. Freelance editing jobs can be found on platforms that I mentioned at the beginning, and it's something I personally was doing as well for a website project for a while.
10. Web Project Management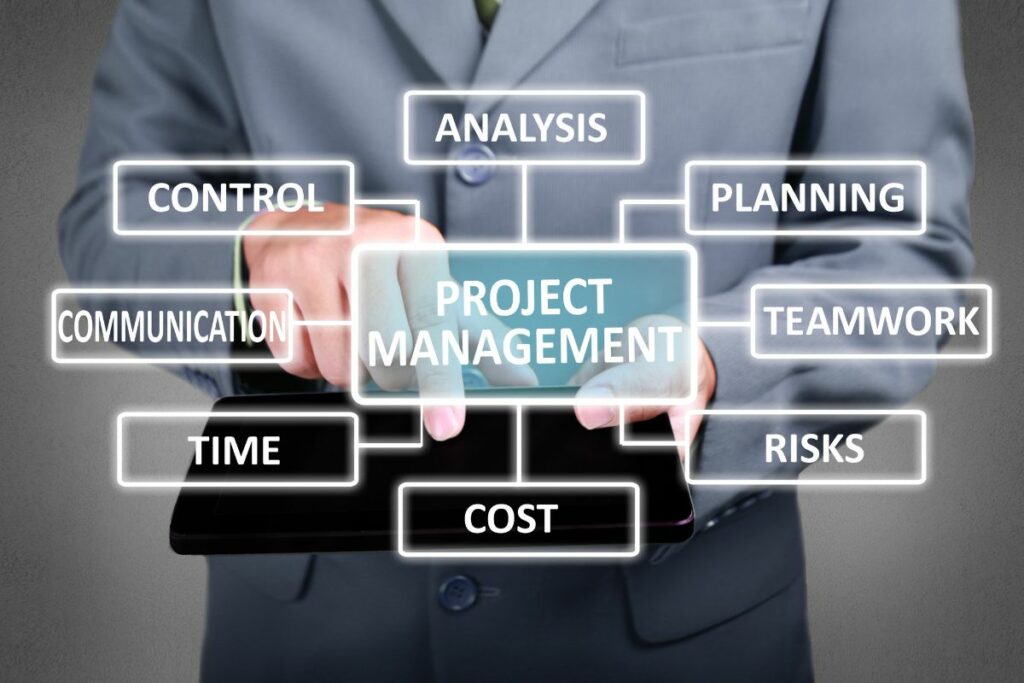 Web project management was my last freelance job before going fully into my own business. Now, web project management is one of the best freelance jobs out there, and it pays pretty well too. The hard part is, that you can't just start doing this at the entry level. You need to have a lot of experience in not one but plenty of different categories that are needed to build a content website.
To do this job properly, and to actually have a chance to do this job at all is if you've got experience in types of online freelance jobs such as writing, editing, SEO, web development, and overall, management. It's not an easy game, and so it's great for those ambitious freelancers, who are great managers and have a lot of knowledge about websites. As a web project manager, you'll be in charge of the on-page SEO practices (or the SEO person itself), the editor, writers, the tech team, and everyone in between. It's a big deal, and a big responsibility, but it's amazing!
11. Data Entry and Virtual Assistant Jobs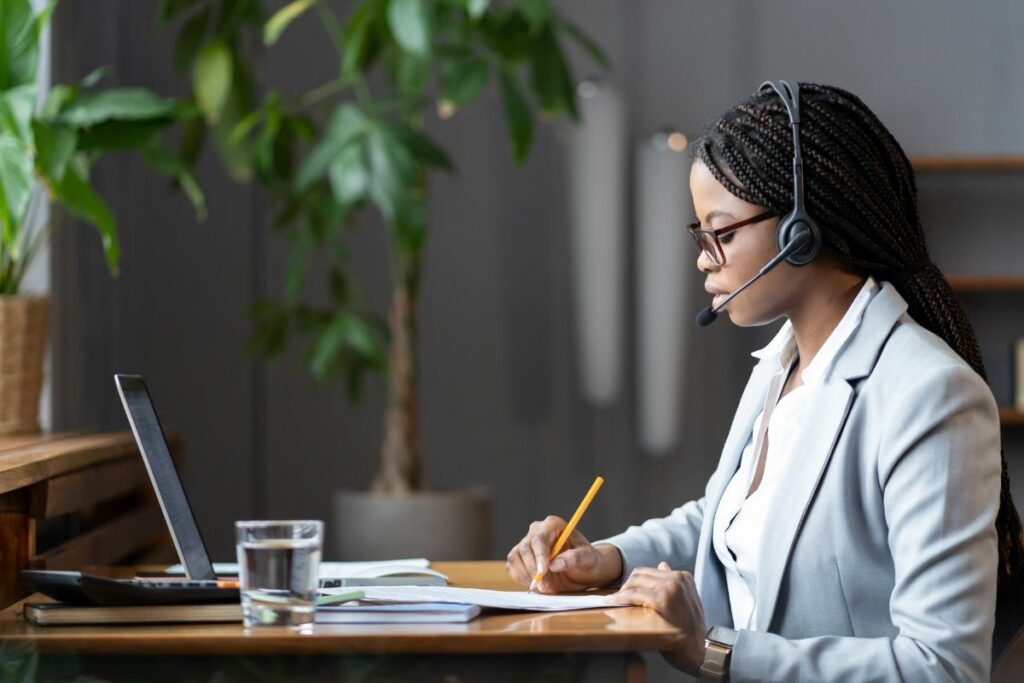 If you're looking for easy online work from home jobs, then being a VA or doing data entry is probably one of the easiest things you could start with. If you have some PC knowledge, you can use Google work tools, and Microsoft tools like Excel, or if you've got already experience with these types of jobs, you're all set to create a freelancer profile. Customer service is also a possibility to do this.
Data Entry and VA jobs plenty of times don't even ask for previous experiences, as long as you can do some easy PC tasks, you've got some problem-solving and managing skills, the job is yours. Of course, being a virtual assistant can vary in many fields, but you can always filter after the industry you're in. Data entry work from home is perfect for those who search for online jobs for students, those who want to freelance but are not qualified in big professions like web development, and everyone who just wants to make some extra money.
12. Social Media Content Creation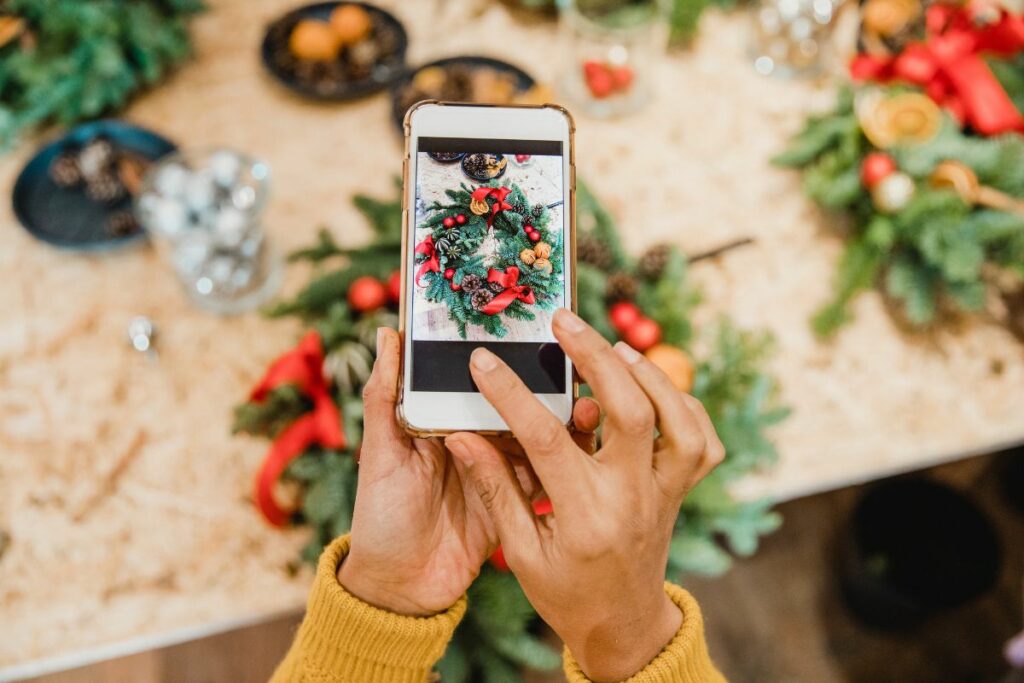 You're creative, you're skilled in content creation and you're looking for the best work from home jobs? Creating content for Social Media for businesses and brands is a great opportunity. You need to be creative and be great with content creation of course, but it's something that works well for many. You should also be familiar with platforms like Canva!
If you're looking for online jobs for students, or entry level work from home jobs that require photography, videography, or content design skills, this is a jackpot. There's a huge demand on freelancer platforms for this, especially for Instagram, Facebook, and Pinterest content creation. If you love using these platforms and you've got an eye for beauty, you can get into this industry really easily!
13. Digital Marketing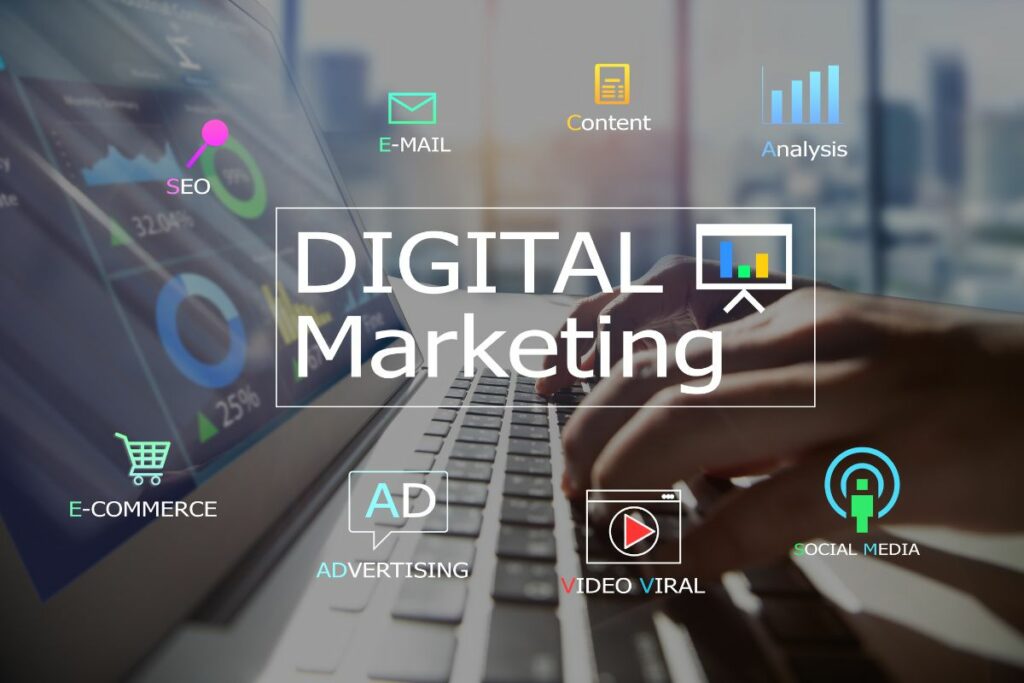 Digital Marketing is almost like the simple marketing category but it's more. Just as with web project management, digital marketing requires experience in many different fields in order to offer great service to your clients. This is one of those types of online freelance jobs that are great for freelancers who already know Social Media marketing, advertising, e-commerce, email marketing details, and tricks.
If you're skilled only in marketing, you'd have to first understand all these things and master them, before you could get into digital marketing. Oh, and knowing content marketing opportunities on websites is also a really important skill! So, digital marketing is mostly for those who are skilled in multiple fields in the digital world where you can market something. If you're already over that, this is one of those jobs to work from home that you can upgrade to.
14. Remote Jobs at Established Companies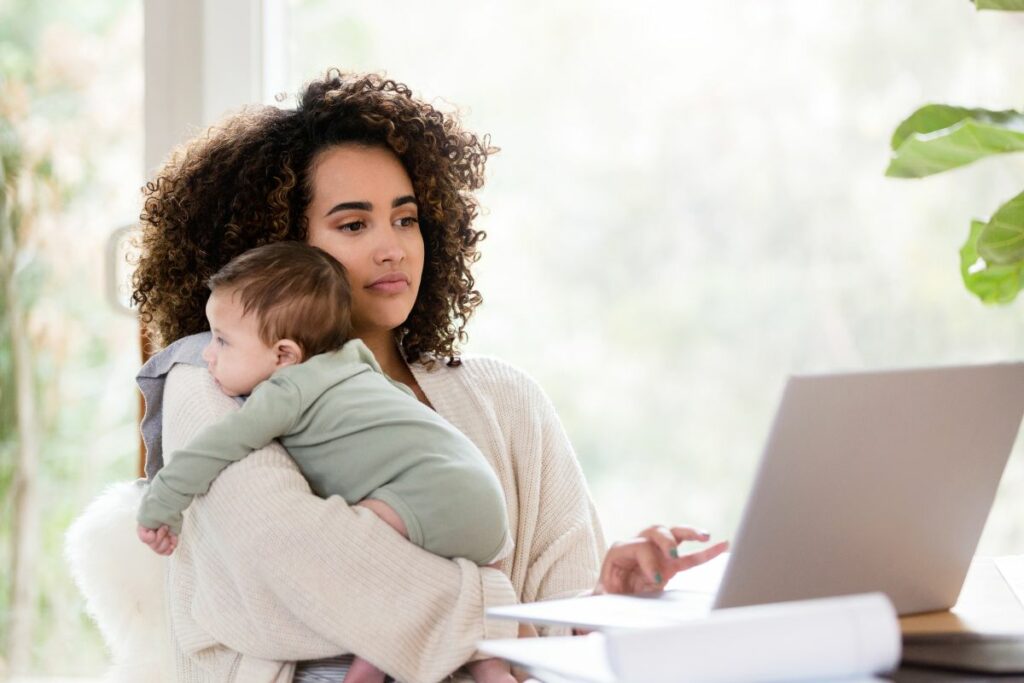 Having a remote job at a company is not actually one of the best freelance jobs, but it's definitely the most secure. If you're looking for entry level work from home jobs, or you're looking for a stable job that you can do from home, this is always the best option. As a freelancer, you have to hunt down all those clients that will get you to earn money.
With a remote job at a company, and a contract with them, you can be sure that you're job won't disappear in a day, you're going to get paid for sure, and you don't have to waste time searching for jobs and clients every week – or every few months (depending on what you're doing). This is a great option for those who want to move abroad but want to keep working at the same company remotely, or simply just want stable work they can do from home on side of their family, kids, etc.
15. Language Tutoring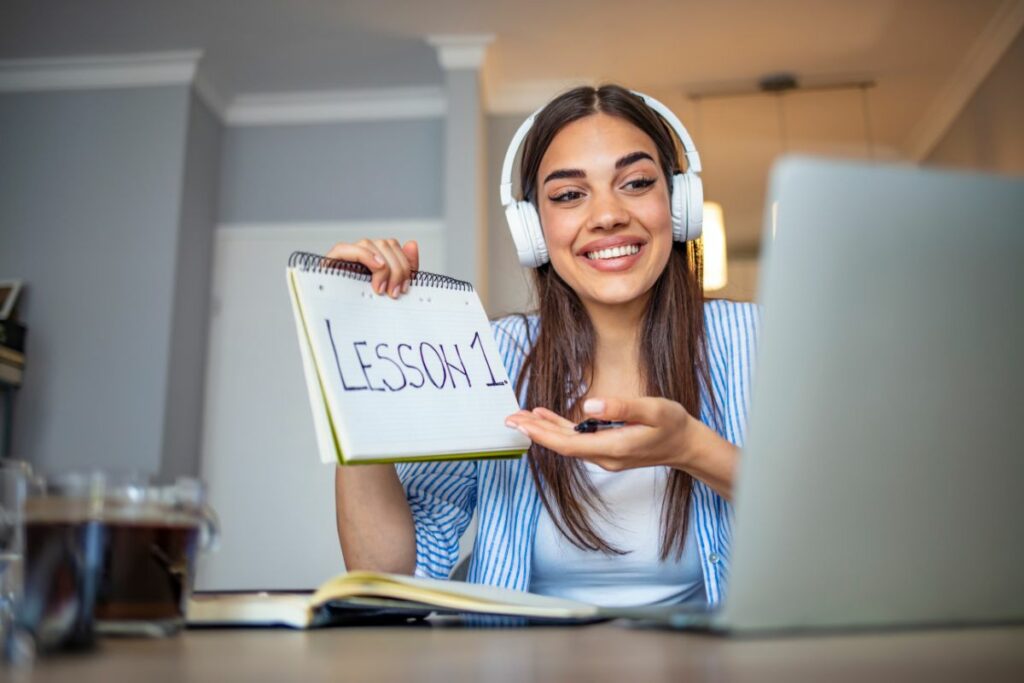 Last but not least, one of the most popular online jobs work from home is language tutoring. There are plenty of websites where you can sign up and work as a language tutor. This is also a job that's a great option for online jobs for students, and it's not hard to start either. You can also consider this as one of the best entry level work from home jobs because many platforms don't require a degree either.
There are plenty of people around the world who want to learn English for example, and there's a huge demand for tutors. If you're fluent or native in other languages that are rare, that's even better to kick-start fast. There are many English tutors out there, but if we look at other languages, the competition is much smaller. If you've got a degree in teaching languages, it's even better, since you can sign up on premium platforms that can offer you plenty of classes to hold.
Wrapping up the best freelance jobs and online work from home jobs
Finishing our list of the best freelance jobs, it all comes down again to the question: what do you like to do? What are you skilled in? What is that you can and want to learn? Let me share a secret before we finish: I studied history at university, and I had no experience in any of these best work from home jobs. I realized at an early stage of my grownup life, that I wasn't made to work with others, to go in an office every day, and I started learning on my own one by one the skills required for freelance writing jobs, web design, web development, SEO, Social Media, photography, videography, marketing, digital marketing, and web project management.
One skill brought another, and one field brought the interest to learn another thing, and in 4 years, I learned enough to get to work as a freelancer, and then, using all that knowledge I gained, start my own businesses. So with that said, I just wanted to highlight, that no matter where you come from, who you are, and what's your experience, you can always learn new skills, and start working in new fields! If you want to be a freelancer, don't let anything stop you!
Hungarian article: szabadúszó online munkák
Pin it: The best freelance jobs